This is Sabiya from India. I come from a small city called Bilaspur in Chhattisgarh.
I was 4weeks pregnant when I lost my father in June 2021. I wasn't able to take up the shock and suffered a miscarriage. That phase was tough as I lost two of my precious people. But soon in February 2022, I was again expecting. It was a rainbow baby for us and was truly a wonderful thing to happen after so many sorrows and hardships.
I was taking so much care of myself. But unfortunately on 11th June at 6 AM in the morning, my water broke. I was in my 24th week. In a hurry, we rushed to the hospital but the doctor gave us bad news. I lost all my fluids and they had to deliver the baby. I was shattered after hearing this.
Letting go of my OSHU was the hardest thing that I ever did. I had a normal delivery and my OSHU came out directly in my hands so small still breathing. They injected him and then he rested in peace.
It became very tough for me. I was feeling a void after we came back from the hospital.
For months I was unable to smile. The pain of losing him continuously killed me.
I conceived again in December 2022. But this I was very scared. The thought of another miscarriage frightened me every now and then. This pregnancy was also not an easy one for me.
As my cervix became weak after two miscarriages and DNC, I was advised in 3months to go for cervical cerclage, a small procedure to close the mouth of the cervix. In 5th month I was diagnosed with gestational diabetes. In 6th month I had a UTI infection and a gall bladder stone.
However, the infection was cured but couldn't go for bladder stone removal as the procedure could be risky for the baby. And this time I was not ready to take any such chance. But unfortunately, the infection already traveled to my amniotic fluid contaminating it.
On the 15th of June 2023 in the morning I was having pain that I thought to be stone pain. But at night that pain worsened and we rushed to hospital.
That was a labor pain. My doctor told me that even after so many injections they are unable to stop the pain. I was in my 28th week, so they decided to get the delivery done.
It was a normal delivery, but I was unable to hear my child's crying. I kept asking my mother, "How's the baby? Did you hear the cry?
Finally, after 5mins I heard the cry. The doctor came congratulating me on the birth of my son. It was like my PAPA and OSHU came back to me once again. Definitely, my ALLAH had the sweetest gift for me. But there were complications.
His lungs were not fully opened. He was premature with only 900 grams of weight. He was transferred to NICU and was put on ventilator support. I was not allowed to see my child.
I was feeling dizzy after delivery and I insisted to let me see him once. I was standing at the NICU door and crying continuously. Asking ALLAH, "Why did you let this happen again with me? I cannot afford to lose him too." We prayed daily for his well-being.
He had sepsis because of my UTI which was at a risk of 10% 5 times more. This was dangerous for him as his organ might start to fail.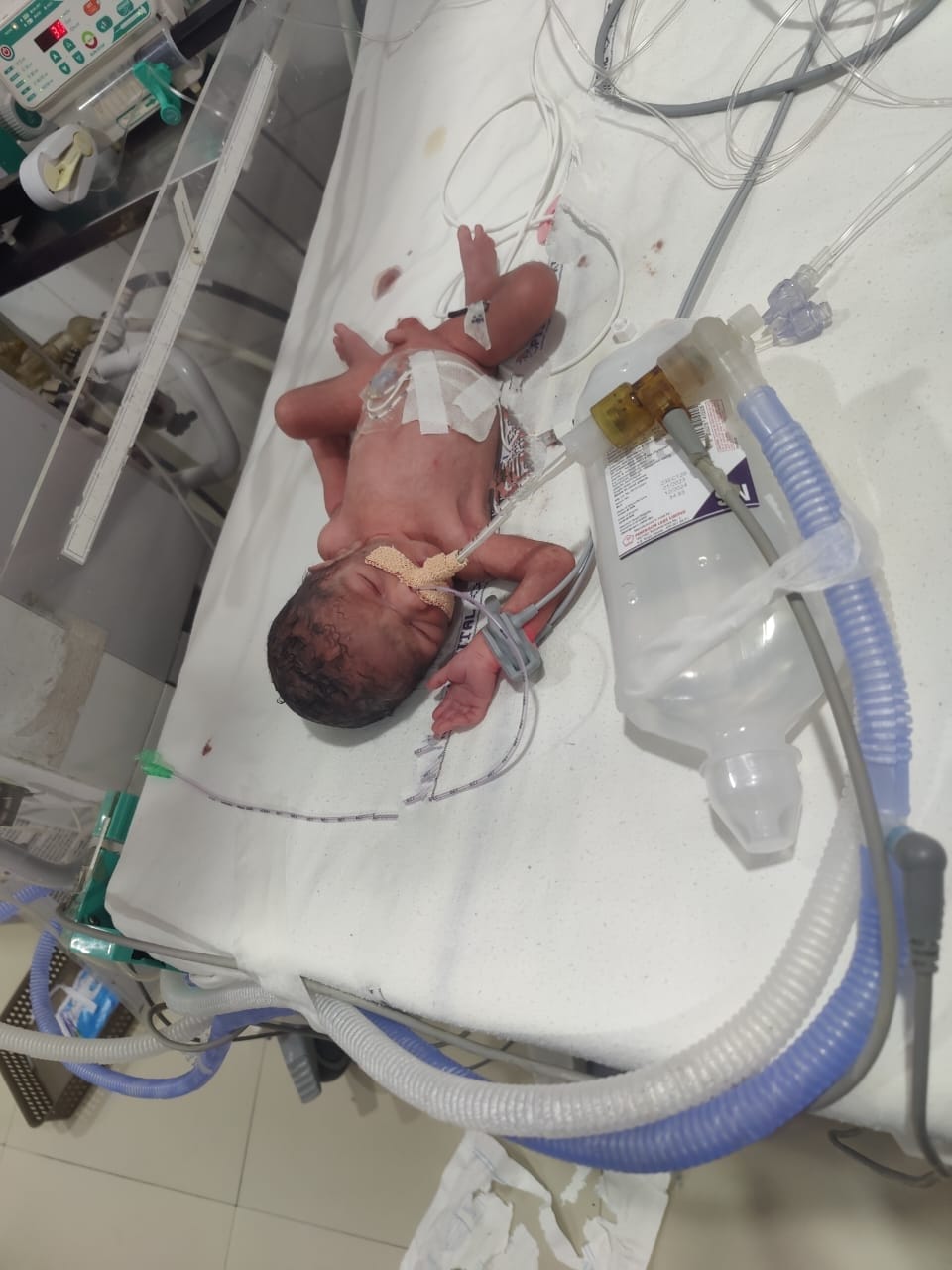 I read G&G's story on a page and was very much inspired. I started communicating with my son. Every day I narrated a story. Soon the day came when I first gave him KMC(Kangaroo mother care). It was the first time in those two months that I lifted him up and hugged him.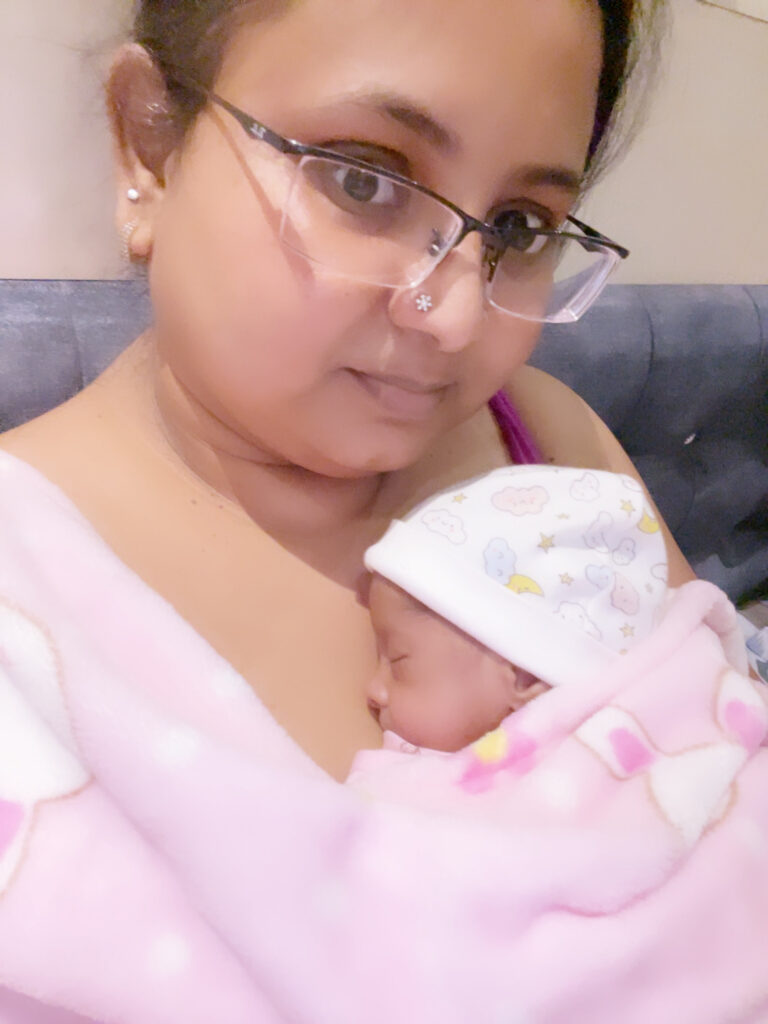 Through it all therapy helped me a lot. And also the inspiring G&G and their mother kept motivating me. After two months my baby was being released from the hospital. And finally, we were back to the home sweet home where we kept him out of reach of everyone.
Now my baby is of months and corrected age is 2 months and his weight is 4.5kgs approximately.
Thanks to my baby boy. He taught me what being courageous means. What patience means. Also, thanks to Swagata for sharing her own story, that gave me so much courage that I should keep the faith and not lose hope.